APAP RVC820A
APAP RVC820A
RESWELL APAP SERIES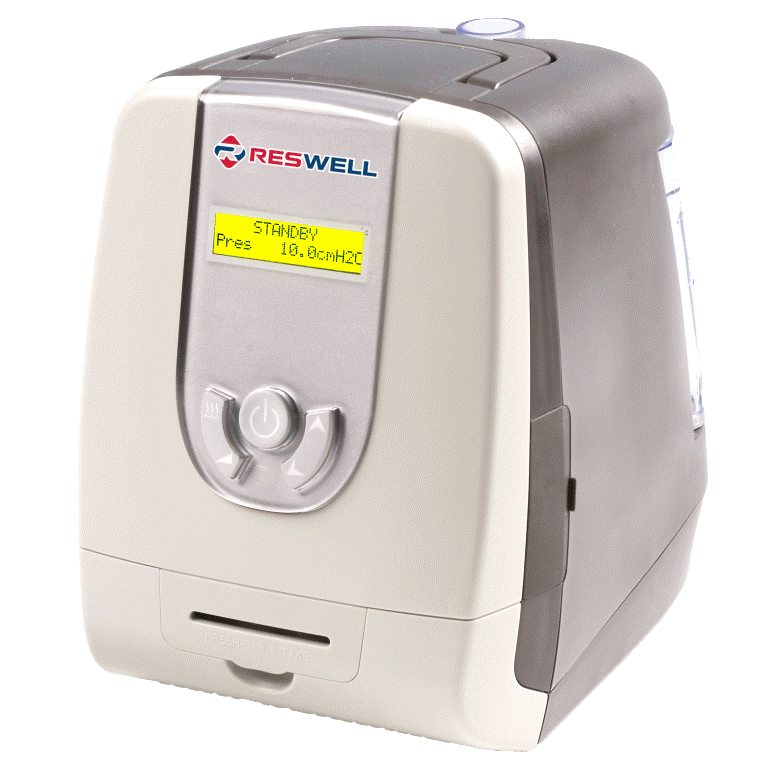 Product features
Specification
Picture
More comfortable treatment for the Obstructive Sleep Apnea/Hypopnea Syndrome patient

The device continually monitors breathing and automatically adjusts pressure to meet patient needs as they change throughout the night. Thus the Patients can receive the accurate pressure required for effective therapy.

Advanced auto pressure adjustment algorithm,providing the high sensitivity and smoothly pressure release.

Exclusive EPS pressure variation algorithm,remarkably improving patient comfort and increasing compliance.
Servicing reminding ensure the user enjoying the best health and effective treatment.
Masking fitting function, make the machine to compatible for all kind of mask in the market

Capability for enhanced compliance reporting (AHI,Leaking,P95 and so on)

ResView managment software allows a easy managment of patient treatment

Built-in clock and alarm giving you the regular treating period

Power failure alert ensure the therapeutic process safety

Compact design with built-in humidifier Suitable for travelling

Higher water/dust protection grade making device more durable

Automatic leakage & altitude pressure compensation ensuring therapy pressure

Quiet delivery of the required pressure guaranteeing sleep continuity

Ramp Function make user falling asleep more comfortably

Dual backflow prevention technology providing higher protection

Auto Start & Auto Stop & Display with backlit convenient for operation
Tube drying technology reduces the condensation in the tubing and mask
Enjoy the latest updating system by the Remote SD card upgrading function at any time any where.